Peter Rabbit is a cartoon that debuted on Nickelodeon on December 14, 2012.
==*****LATEST PICTURES!!!!!***** :D==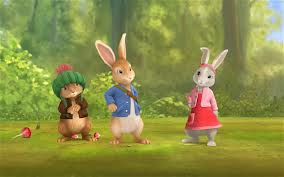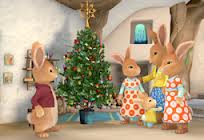 Peter Rabbit is a rich and beautiful CG-animated, re imagining of Beatrix Potter's timeless classic children's stories from the early 1900s. The show follows our hero, Peter, a brave, mischievous, impulsive and resilient little rabbit. Peter is also brash and charismatic and possesses a quicksilver intelligence; he encounters real dangers, and he and his loyal friends and family must use their wits to outsmart incompetent villains whose barks are way worse than their bites.
from http://www.nickjr.com/peter-rabbit/about-peter-rabbit/about-peter-rabbit-show_ap.html
Ad blocker interference detected!
Wikia is a free-to-use site that makes money from advertising. We have a modified experience for viewers using ad blockers

Wikia is not accessible if you've made further modifications. Remove the custom ad blocker rule(s) and the page will load as expected.